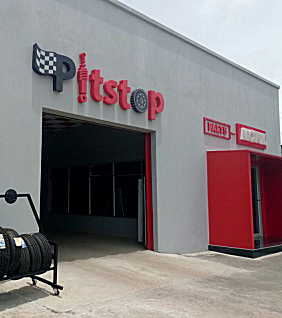 At PitStop, we provide the highest standards of workmanship and the most competitive prices available combined with exceptional customer service. We work on all makes and models of vehicle, so whatever you drive, get in touch now to find out how we can help keep your vehicle on the roads. At Pitstop we stive to bring a high level of service and customer care to our customers without the high costs usually associated with premium mainstream dealers
VALUES WE ADHERE TO:
Unique customer service experience
Customer focused
Honesty
Team spirit
Cooperate responsibility
Sensitive to the environment
Loyalty
integrity
our vision
To become the first choice fast fit service and parts centre in Harare, offering a unique quality service, affordable fixed pricing, customer comfort and state of the art workshop facilities.
mission
To service and maintain vehicles that are normally outside the manufacturer's warranty including grey imported vehicles. To offer a unique fast fit facility with high quality standards and affordable pricing
strategic partnerships
Pitstop is passionate about working with strategic partners in order to provide a better service to you and your vehicle. As such, we have partnered with Motul Oil, the exclusive oil used within our workshop.
NO QUESTION UNANSWERED
Our goal at Pitstop is to provide the information every customer needs to make the best decision about his or her repairs. We believe our job is to inform you accurately and honestly about what is going on with your car. Because we want you to be confident that the decision you're making is a good one, we'll explain thoroughly what the repair does and why we're recommending it.

We'll also tell you how much it will cost and provide a clear distinction between "needed" and "recommended" services. This allows you to prioritize any repairs in steps, according to your budget and gives you the knowledge you need to protect your investment.